Free Online Healing Training...
Learn How To Heal Like Jesus!

The

"Healing Is Here"

Conference Happens Every August at Charis Bible College, Colorado, USA... with

Free Livestream and Video On-Demand Archives of Every Conference

Free Online Healing Training...Prayer Minister Training

Because God Wants You Well...
Free Healing Is Here Conference
In August Every Year!
Learn how to receive and minister healing at this free event. If you cannot attend the conference in person, you can receive free online healing training via the livestream, and free on-demand video archives of every conference session on the Charis Bible College Healing Is Here Archives.


Various cancers and tumors, the effects of Alzheimer's disease and Parkinson's, partial and total blindness, and immune and nervous system disorders have been corrected. Other conditions such as diabetes, cerebral palsy, glaucoma, blood conditions, frozen joints, skeletal complications, heart problems, and even baldness have had to submit to the power of God at work!
Make plans to join us at this year's Healing Is Here Conference in Woodland Park, Colorado, USA!  OR WATCH THE ENTIRE HEALING TRAINING CONFERENCE VIA FREE LIVESTREAM FROM ANYWHERE IN THE WORLD! Take advantage of this free online healing training.
WATCH FREE ONLINE HEALING TRAINING VIA LIVESTREAM....Scroll down to Live Stream Schedule for the days and times of the Heaiing Is Here healing prayer minister training; be sure to account for the time zone difference, all times listed  are Mountain Time, USA See Complete Training Schedule Below.

This event features Andrew Wommack, Daniel Amstutz, Carlie Terradez, and every year different International Guest Speakers on Healing... Randy Clark, Daniel Kolenda, Audrey Mack, Richard Roberts (son of Oral Roberts) and many more.

To receive free online healing training and training as a healing prayer minister, watch the Morning Sessions, Tuesday through Friday, where the Directors of The Healing School will teach you the Healing Prayer Minister Training Modules that are taught to Charis Bible College Ministry students...so that YOU, as a Believer in Jesus Christ, can heal just like Jesus did when He walked the earth...as He commanded ALL believers to do!

Free Online Healing Training...Learn How To Heal Like Jesus!
Healing Training & Conference Schedule
In addition to this free online healing training, you can purchase the entire Charis Bible College Prayer Minister Training Correspondence Course here.

Free Online Healing Training...Learn How To Heal Like Jesus!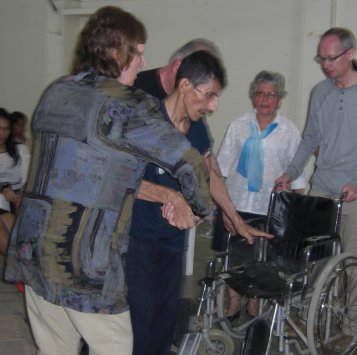 Healing is Here Training Conference 2016 Speakers
Andrew Wommack Since founding Andrew Wommack Ministries, Inc. in 1978, Andrew has continued to present great truths from God's Word with simplicity and clarity, through the revelation knowledge and anointing given to him by the Lord.  
Dr. Richard Roberts Richard Roberts, B.A., M.A., D.Min., has dedicated his life to ministering the saving, healing, delivering power of Jesus Christ around the world. God has put a dream in Richard's heart of reaching the nations of the earth for Jesus. Since 1980, he has ministered God's healing power in 39 nations spanning six continents. In his miracle healing outreaches, Richard has ministered to crowds of over 200,000 people in a single service. Often as much as half the audience responds for prayer to receive Jesus Christ as their personal Lord and Savior. Hundreds and thousands more receive healings and miracles as Richard ministers God's Word and operates in the gifts of the Holy Spirit, especially the word of knowledge.
Daniel Amstutz Daniel is the director of Healing School and is a seasoned, ordained minister, having ministered for more than thirty years through worship ministry and through teaching, preaching, counseling, and pastoring.Daniel was raised in a pastor's home and didn't know it was God's will for His people to live in health. According to what Daniel had been taught, he thought that sickness might even be the will of God. But when his mother became Spirit-filled, Daniel's world began to change, and he was eventually exposed to the ministries of Oral Roberts and Kathryn Kuhlman, leaving a hunger to know what God had in mind regarding healing. Daniel now has a passion to see people walk in health and healing according to the Word of God. Not only has he experienced many healings in his own life, but he has also seen many others receive healing. As the director of Healing School, Daniel trains and equips Charis Bible College students to minister to those ready to receive their healing. Daniel holds a bachelor of theology degree from Christian Life School of Theology, is an ordained minister through Grace Church in Tulsa, Oklahoma, and holds a bachelor of music degree in vocal performance from the University of Colorado. He is also the dean of worship and arts at Charis Bible College. Daniel and his wife have been married for thirty-nine years and have two grown children and three grandchildren.    
Carlie Terradez Carlie was born and raised in the UK, and she and her husband, Ashley, moved to the USA after graduating from Charis Bible College in 2008. Serving the Lord has always been a focal point of the couple's marriage and has led them to a variety of ministry positions over the past decade and also resulted in their ordination through Andrew Wommack Ministries.  Carlie and her husband have three children and have seen the miraculous power of God at work in their family. Carlie and her daughter, Hannah, have both received healing from life-threatening conditions. Naturally, healing has become a huge part of the Terradez family journey and is something that Carlie is passionate about imparting to others.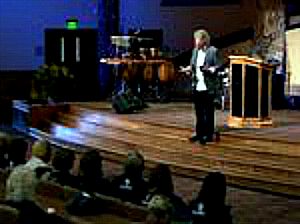 2017 Healing Is Here Speakers: Andrew Wommack, Daniel Amstutz, Carlie Terradez, Daniel Kolenda, Jerry Garcia

Don't miss this opportunity of Free Online Healing Training, so You too can heal just like Jesus!

Other webpages on this site you will enjoy...
Free Jesus healing miracle videos...

FREE Weekly Healing School Teachings (Watch free online live-stream, or free on-demand video archives)...
Healing Scriptures Of The Bible...
Jesus Healed Me, my personal miracle healing story...
HOME, or the Navigation Bar in the left column, to discover all the information and resources available to you on JesusHealingPowerToday.com