Questions About Jesus Healing

Ask Questions & Find Your Answers Here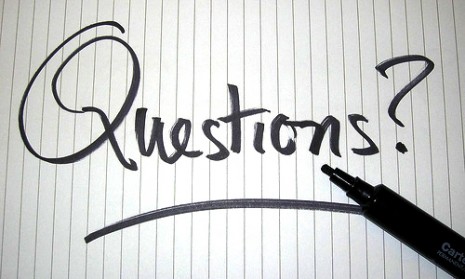 Got Questions About Jesus Healing Today?...
What questions about Jesus healing today do you, our website visitors, have? This is the place to ask them! 
Please post your questions in the comment box below, so that we can better serve you.
We are an interactive website, here to answer your questions about Jesus healing today. Our purpose is to meet the needs of JesusHealingPowerToday.com visitors, so that you can be supernaturally healed by Jesus, and learn how to heal like Jesus, if you want too.
Questions about Jesus healing we have received from our website visitors...

Here is the first question we received...

Why Does Jesus Have Supernatural Healing Power?

Other questions received from our website visitors...Click to view the responses.

Does Jesus Heal Terminal Illnesses Today?
Is Healing From God Complicated?
Please Post Your Jesus Healing Questions Here...

Ask your question in the "Questions" comment box below.  We will reply to them as soon as possible...provided your question is within the scope of this website, our area of knowledge, and hasn't already been answered elsewhere on the JesusHealingPowerToday.com website. Be sure to come back here to read the responses to your questions!
This website is committed to providing you with the information and resources you need, so you can be healed by Jesus, and learn how to heal as Jesus healed. We invite you to ask any questions you have related to the topic of Jesus' healing power, because Jesus is still healing the sick today, around the world!

Here you can ask your questions...share your comments on the questions of other site visitors...and enjoy reading the questions, and responses of visitors to this web site.
What Questions Do You Have About Jesus Healing Today?...
Please Write Them In The Questions Box Below, And We Will Find The Answers For You!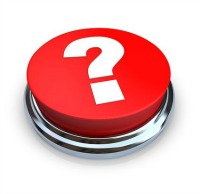 Ask Your Questions About Jesus Healing...
Do you have a question about Jesus healing today that you couldn't find answered on the other pages of this website? Ask it!
What Other Visitors Have Asked
Click below to see questions from other visitors to this page...

Where do I go from here?

3.5 years ago I believe Jesus was moving me towards healing. I'm a fireman in Texas and have the privilege of being sent to people when they call for help. …
children as well as adults in hospitals

I am a contributor to St.Jude Childrens Hospital. I believe that Jesus heals today but please comment on people in hospitals. Thank you, mike
Need help for healing Crohn's disease

Hi, I have Crohn's disease and I am getting frustrated, because I believe that God can heal me I just do not know how. How should I start? I can not go …
Send Us Your Testimony When You Are Healed By Jesus!
About the author of this site: Susan Palmer was miraculously healed by Jesus of an incurable condition in 1989, is passionate about everyone being healed, and wants to make it known through this website that Jesus' healing power is still freely available to all today...Jesus can heal you too!
Ever since Jesus healed her in 1989, she has researched, studied, and continues to learn about the healing power of Jesus...You can read Susan's miracle healing story here.
Other webpages you might enjoy...
Jesus Heals Books, that show you how to access Jesus healing power for your own healing!
FREE Weekly Healing School Teachings (Watch free online live-stream, or free on-demand video archives)...
Why Jesus Has Supernatural Healing Power
Click HOME for details on the information and valuable resources available to you on this site, or browse the Navigation Bar in the left column.
Please Take Our Visitor Survey!
This website exists for the needs and interests of it's visitors. Please complete the short, anonymous survey below, so we can better serve you. Thank you!