Share Jesus Healing Power Today

Do you have family, friends, co-workers, people you love & care about who are in pain, sick, worried, or suffer with incurable conditions?....

SHARE Jesus Healing Power Today with them, so Jesus can heal them supernaturally!
"SO shall my word be that goes out from my mouth;
    it shall not return to me empty,
    but it shall accomplish that which I purpose,
    and shall succeed in the thing for which I sent it."Isaiah 55:11 English Standard Version (ESV)
As the Bible promises, God's Word will not return without accomplishing His will and purpose. God Wants You Well!...Jesus came to HEAL ALL who come to Him. The information and resources on this website enable anyone, anywhere in the world, to be healed by Jesus.
We need your help to reach people in every nation who need Hope and Healing with the Good News that Jesus' miracle healing power is available today!
We sincerely appreciate you taking time to share information from JesusHealingPowerToday.com with your family, friends, and co-workers.  There are many ways to effectively spread this miracle healing information that could potentially impact numerous lives.  Here are just a few ideas: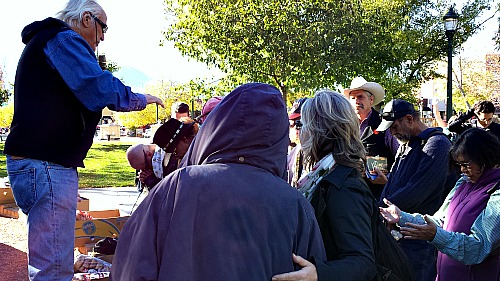 How To Share Jesus Healing Power Today...

SHARE with the people on all your social media sites...Facebook, Twitter, Google+ and others. Our convenient "Share This Page" Social Media Box, which you see immediately below, appears on every webpage of this site, making it easy to share with others. What article, webpages, and resources do you want to post on your Facebook, Google+, and others social sites, to make Jesus' free miracle healing available to your friends and family who are hurting, sick, without hope?
SHARE Jesus Healing Power Today by word of mouth.  Who do you know who needs healing...wants to learn how to be healed...to heal others supernaturally...or would love to see and hear about Jesus miracle healings today from around the world?  You can find all this information at the free online miracle healing ministry of JesusHealingPowerToday.
SHARE Jesus Healing Power Today by sending our RSS/Blog feed to others..  Do you have friends or acquaintances who need healing in their physical body, or would enjoy receiving new information and updates about Jesus' miracle healing power today that's happening around the world?  Subscribe (if you haven't already) by entering your information in the box entitled "Jesus Healing News" in the left column. Then forward it to many others....So Everyone You Know Can Become Pain-free, Healed and Healthy...They Will Thank You!  Because with Jesus all things are possible....

"But Jesus looked at them and said to them, "With men this is impossible, but with God all things are possible." Matthew 9:26 (Bible)
For more on Jesus' healing power today...
Jesus Healed Me, my personal miracle healing story...
Miracle Healing Testimonies ...

HOME, or the Navigation Bar in the left column, to discover all the information and resources available to you on JesusHealingPowerToday.com